New to Range - Stage 1 Organic Plus
---
Posted on Tue 05th Sep 2017
---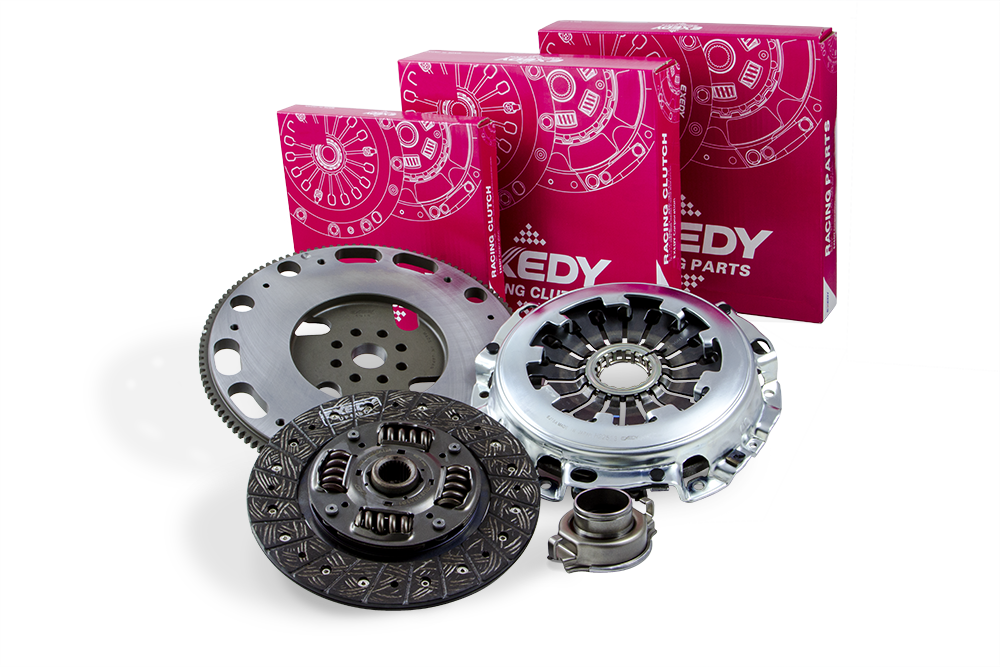 ---
EXEDY Stage 1 kits, like EXEDY Standard Aftermarket kits, exhibit quality, performance and reliability. Each component precisely engineered to original equipment standards and tolerances. It simply made sense for us to create a 'one stop shop' for our products when launching the New to Range 4-piece sports kit.
EXEDY Stage 1 Organic Plus kits comprise of all the components needed for the entry level enthusiast, with light modifications to their vehicle. Stage 1 Organic Plus kits are perfect for road, circuit and drift use, with minimal extra effort required when compared to the Standard Aftermarket product.
---
The Stage 1 Organic clutch incorporates friction material with high heat-resistance properties and high strength fibres making it an ideal clutch for street, circuit or drifting.
CLUTCH COVER
Single Series clutch covers are designed to achieve a clamping load that is approximately 40% higher than the genuine part enabling a higher torque capacity. Ductile material is used for all pressure plates and high burst strength can be achieved in all temperature ranges.
CLUTCH DISC
An ultra fibre friction facing is used which has high heat resistance and high burst strength characteristics. No steel back is required which can cause RPM "lock-out" and/or synchro damage. Superior in shift operations and half-engagement feel, this clutch disc is recommended for any motorsport or modified vehicle use.
MAIN BENEFITS
Ensures the clutch engagement feeling is the same as the standard clutch.

Up to a 30% increase in torque capacity over standard.

Approximately 40% higher clamp load than the standard clutch.

Industry leading performance friction, achieving the highest fade recovery, the highest RPM burst test results, the best heat resistance and the lowest wear rate in the performance aftermarket.
---
EXEDY RACING FLYWHEEL - LIGHT WEIGHT AND PREMIUM DESIGN
EXEDY Racing flywheels combine low weight, low inertia and high thermal capacity to achieve ultimate performance whilst retaining supreme driveability.
EXEDY Racing flywheels are made from solid one piece billet chromoly steel or chromoly steel forgings and are specifically designed to reduce weight and inertia for better engine response. Most incorporate special design features to enhance the airflow which improves the cooling of the clutch. The ring gear teeth are integrated onto the flywheel unlike an aluminium flywheel where the ring gear is pressed onto the flywheel and has the possibility of separating from the flywheel due to the different expansion coefficients of aluminium versus steel. EXEDY steel billet and forged steel flywheels have passed engineering tests of 18,000 RPM and are certified to SFI specification 1.1.
MAIN BENEFITS
Reduced weight and inertia improves engine response.

Designed to enhance airflow and cooling around the clutch.

Solid billet chromoly design improves durability.
SUITABLE FOR
Road / Track day / Circuit Racing / Time Attack / Drift / Drag / Rally
---
Published by Carl Porter
---
Share this article on:
---
---