The Stage 2 Racing clutch is specifically designed for circuit motorsport. In competition where 1/1000th of a second may determine the difference between winning and losing, the quick shifting response and reduced inertia offered by this series is the ultimate benefit.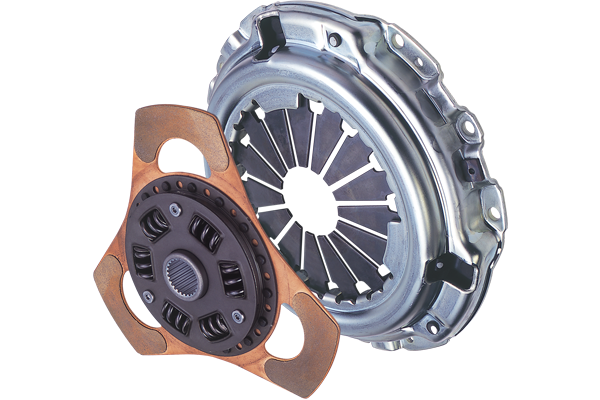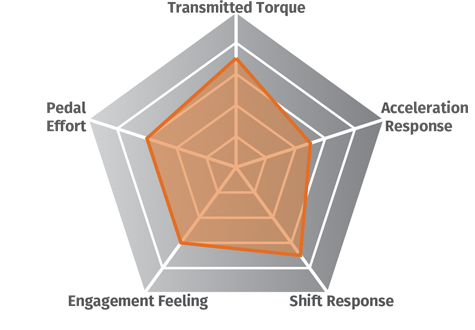 Main Benefits
A reduction of 30% inertia over the original equipment part.
Up to a 40% increase in torque capacity over standard.
Approximately 40% higher clamp load than the standard clutch.
Clutch Cover
Single Series clutch covers are designed to achieve a clamping load that is approximately 40% higher than the genuine part enabling a higher torque capacity. Ductile material is used for all pressure plates and high burst strength can be achieved in all temperature ranges.
Note: Single Series Clutch Kits with HD in the middle of a kit reference denote that the cover has a higher clamp load. e.g. Mitsubishi EVO Organic kit: MK04HD601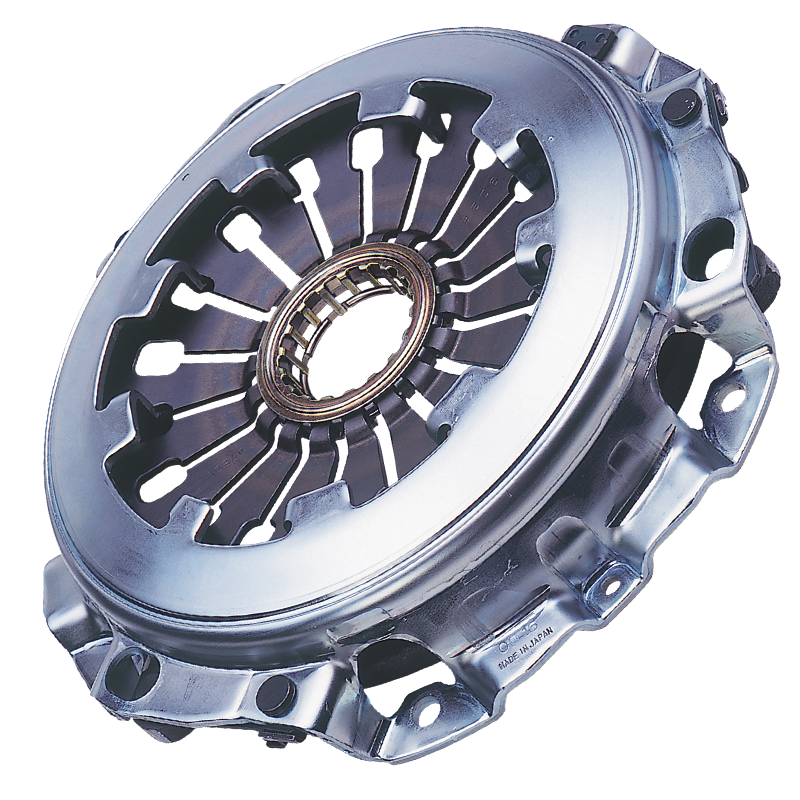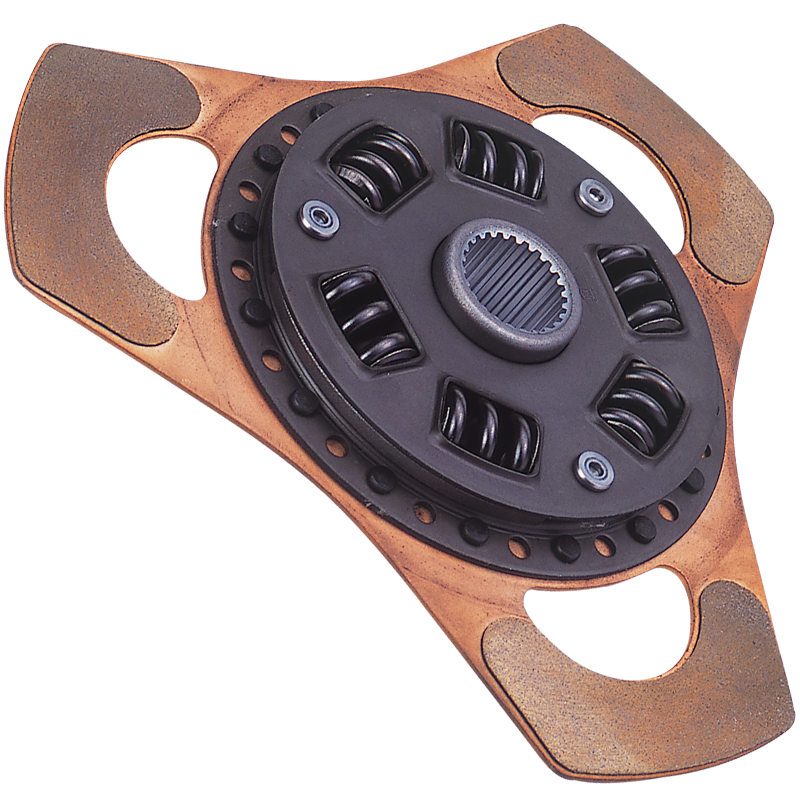 R-Type Cerametallic Disc
The R-Type Cerametallic Disc has a unique metal button configuration and is thinner to reduce the overall weight. As a result, inertia is approximately 30% lower than the OEM Disc.
Stage 2 Racing discs are approximately half the thickness of a stock disc and are strictly recommended for circuit use only.