Optimum design for competition motorsport
The ultra-light metal multi plate Compe-R for racing cars was developed for those interested in circuit time attack events and Gymkhana. This field proven performer has posted numerous wins and boasts excellent reliability in a variety of leading categories. Exceptionally fast shifting and the lowest possible weight are the main features of this model.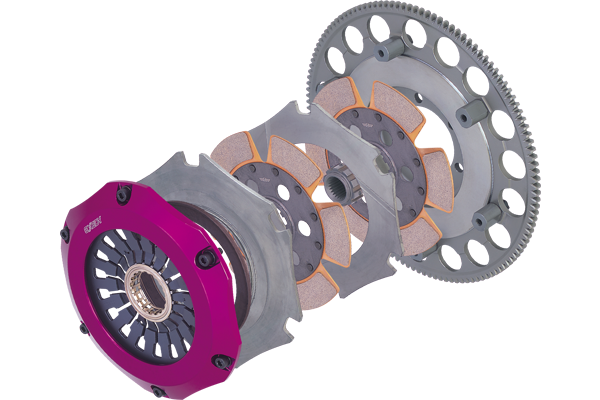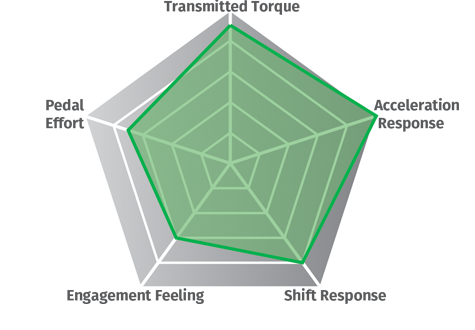 Main Benefits
Lightweight and low inertia drive boss and chromium molybdenum flywheel.
Thinner centre plates improve the disengagement under high rotation.
Lightweight and low inertia clutch plates with optimized metal button configuration improve shift feel and direct engagement characteristics, reducing shifting time lag.
A longer spline hub is utilized, reducing surface pressure on the transmission input shaft teeth subsequently reducing wear on the shaft.
Conventional clutch discs disengage by sliding on the input shaft. The centre hub design improves disengagement response.
40 to 50% reduction in inertia vs OEM